Christiani Chemie GmbH founded in Arnsberg, Hochsauerland, trades with organic and inorganic chemicals of selected producers, in order to sell this to their customers.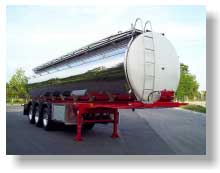 The product order is processed in such a way that the chemicals arrive cirectly from the manufacturer to the customer. The product transport takes place via carriers, who are comissioned by the Christiani Chemie GmbH.
Our managing director and our collaborators have experiences of many years in the trade with chemicals and can fulfil the quality required by the customer during the entire service. That applies in particular by the examination of the carrier, made before each transport of chemicals concerning the current job, whereby by the application of modern software tools a continuous handling and checking are obtained.